Dr. Ralf Breuer
August 3rd, 2017
…and pay in for my investment token. Indeed, it's not April 1st. It's reality with a lot of money on the table and much potential for the financial secter. The question for sustainability is obsolete some 10 years after the first bitcoins with some USD 38bn alone, but more interesting is the underlying blockchain that allows for substantial changes in the industry.
Bitcoins in the real World
It is real, the global bitcoin dispenser network with some 1,400 machines. Basically to pay in only, or upgraded dispensing as well. These are for example produced by Lamassu produces in Portugal. In Japan Bitcoins since 1/4/2017 are cash-equivalent, in Austrian Post started sale as of 10/7/2017. WireX has built infunctionalities for bitcoins. More to mention…
And far beyond another Mean of Payment
Investment token are a new invention. According to cnbc.com Initial Coin Offerings (ICOs) have already raised more than $ 1bn ytd. John Mack, former CEO of Morgan Stanley is said to prepare an offering of some $ 950m. (https://cointelegraph.com/news/former-morgan-stanley-ceo-eyes-cryptocurrency-investment-vehicle).
coinmarketcap.com lists more than 1,000 coins, eight surpassing $  1bn, Bitcoin and Etherium included. Total marketcap about $ 87bn.
Investments in digital assets only is another move. Alex Tapscott, co-author of "The Blockchain Revolution" recently raised $ 20m for the NextBlock Global funds. Blackmoon Financial Group offers via Blackmoon Crypto offers verified asset manager the service to create and manage tokenized funds in a legally compliant manner. Thus we already arrived far beyond "another" currency substituting cash and fiat money.
The use of Blockchains for Financials
The outstanding feature of data generated by a blockchain is the fact that it cannot be falsified. It could be stolen, but from today's point of view it nobody can manipulate a file. This provides huge opportunities to shorten, accelerate and secure processes. In fact, the range of options for banks what is possible is not essentially widened beyond Bitcoin & Co., but the options how to do things essentially changes as peer-to-peer transactions can be easily secured, data does no need additional testification and so on. In insurance it appears slightly different, but basically changes will primarily affect "how" are organized.
Finally an application, that might help us in coming closer to the sustainable development goals (SDGs): Monetha based on Ethereum could strongly support Worldbank's Financial Inclusion Global Initiative.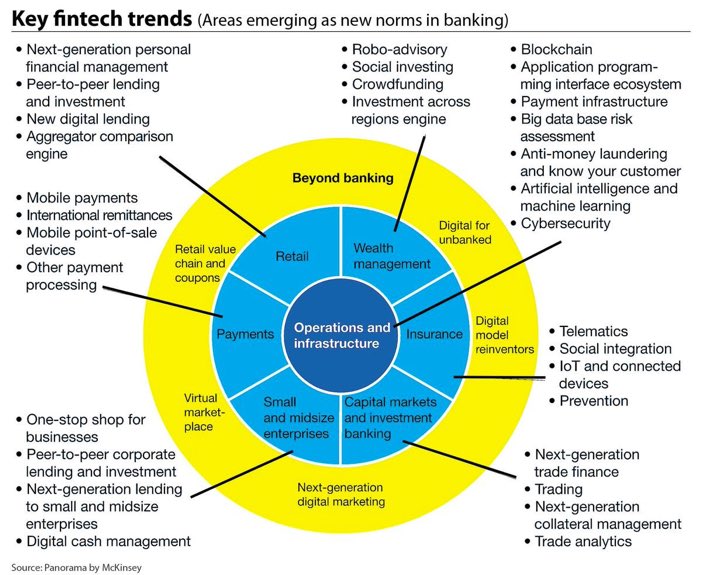 Card bio, everything fine? – unfortunately not…
Dr. Ralf Breuer
July 31st, 2017, updated August 7th
At the end of June Triodos´German arm rolled out a credit card based on the biodegradable plastic PLA which is based on corn starch. Some 130m bank and credit cards issued in Germany alone would cover a stretch of 11,000 km from the North Cape to Capetown. Thus, at the first glance an impressive idea and contribution to sustainability. At the second glance a great call for action!
Chip and/or magnet stripe remain
What migth appear as a solution hints at a bigger problem with the cards we all own as they almost all carry chips and/or magnetstripes. Thinking about it abolishing chips and magnet stripes would be an ultimate solution to save precious ressources. Thus substituting our card arsenals by something less sophisticated would save us a lot in terms of ressources and might considerably shrink our personal climate footprints.
Huge footprint
Visa alone has more than 3bn cards in circulation, 690m newly issued in one year. Thus we should see every reason to switch to a different technology. Some attempts were already to the market trying to integrated different card services into one mean, basically taking cards held out of the wallet. But cards still exist. Better to look at it from the other angle: If we can avoid carrying the card, we can avoid the card and save all the ressources. Today´s technology would allow to do so via electronically issued virtual cards and QR Codes read from a smartphone. Simple to think and already feasible. But we feel stuck?
Legacy infrastucture
Legacy lets us stuck in an unfavorable situation. In China, QR code is popular and has become dominant in the digital payment sector. It is the preferred method of both merchants and consumers, online and offline. QR payments usually require smartphones, but the code could be carried on a less solid card as well. Without extra chip or magnet stripe. EMVCo recently facilitated a global standards for the use of QR codes in payments.
Energy consumption puts cybercurrencies in a new perspective
Cash has a relatively largeh climate footprint: Banknotes are based on cotton (waste) or plastics. Material and notes have to be transported, handled and disposed. But the blockchain technology comes at a high price as well. It consumes a lot of electricity as the algorithm is running permanently with paralell processes. Does not really the escape and environmentally doubtful.